24/7 Business IT Services in Orlando, Winter Park, and Maitland
If you need immediate IT services in Orlando and the surrounding area, feel free to call our 24/7 IT support team at Firewall Computer Services. Firewall Computer Services specializes in the network management of computers, servers, peripherals, and overall I.T. technology. A comprehensive plan will be developed to predict monthly/yearly budgets while maximizing productivity and uptime. We offer a list of services that can be implemented by using either remote support tools or providing onsite support when required by our local technicians. You can always reach our technicians by using our dedicated technical support hotline giving your employees a direct line to qualified technicians that are familiar with your account.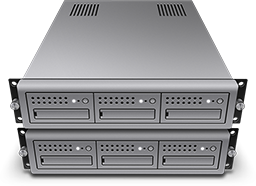 Immediate I.T. Support
Speed Up Computers
Remove Viruses & Spyware
Recover Lost Data
Troubleshoot Errors
Repair Laptops
Mobile Support
Remote Access Support
Hardware Repair Support
Email Problems Support
Registry Errors Support
Monthly I.T. Support
System Maintenance
Malware Protection
Patch Management
Software Updates
Anti-Spam Filter
Email & Web Hosting
Onsite & Offsite Backups
Preventative Maintenance
Performance Monitoring
User Management
Overall I.T. Support
New Installation
Regular Upgrades
Strategic Planning
Asset Purchasing
Inventory Auditing
License Management
Cloud Migration Management
File Permissions Management
Power Protection Management
Managed Services Management
Supporting small businesses in Greater Orlando, Winter Park, Maitland, Altamonte Springs, Longwood & Casselberry.
Firewall Immediate Support
We know your business relies on your technology working 100% of the time. Unfortunately hardware failures, viruses, lightning strikes, user error and various system issues doesn't make this a reality But Firewall Computer Services can help- quickly. Since we are centrally based in Winter Park we are able to promptly arrive onsite to resolve any immediate issues you or your users are experiencing. Along with the use of our Remote Assistance tools your systems will be up and running soon after our help allowing you to concentrate your efforts on your business.
Speed Up Computers
Virus/Spyware Removal
Recover Lost Data
Application Errors
Network Connectivity Problems
Optimize System
Printer Troubleshooting
Laptop Repair
Mobile Device Support
(Apple iOS, Android, BlackBerry)
Firewall Monthly Support
Your network infrastructure, servers and workstations are the foundation of your business IT systems. When they fail your business comes to a halt. With our monthly service plans you'll have direct access to support when you need it. Proactive assistance allows you to focus on your business, let us focus on your technology. Our support services provide assurance knowing that your IT systems are fully optimized and your users are supported whenever they need help, even afterhours.
The monthly support plans utilize "Managed Services" technology. Using enterprise class software we're able to provide top level proactive maintenance and monitoring to ensure your network has minimal downtime.
Managed Services Features
Proactive System Maintenance
Software Updates
Virus/Spyware Protection
Disaster Recovery Plan
Onsite/Offsite Backup
Unauthorized Software Detection
System Log Monitoring
System Vulnerability Monitoring
Service Monitoring and Notification
Bandwidth Usage Tracking
24×7 Monitoring
Online Help Desk
Monthly Status Reports
Network Documentation
Spam Filtering
Hard Drive Analysis
Application Usage
Software Patch Management
Remote Management
System Optimization
Our focus is to keep your systems operation so you can focus your efforts on the demands of growing your business. We can help you realize the productivity gains and ROI through our flat fee plans designed to reduce your costs and mitigate your business risks.