We care about your Business

Every industry has specific requirements on software, but a lot of times the basic technological needs are very similar. Our technicians at Firewall Computer Services look back at a broad experience in various industries which they are able to apply to your industry.
Get in contact with us and we can talk about how we can help your specific needs!
Our extended knowledge working with other industries includes the following software products:
Microsoft Office 2003-2013
Adobe Acrobat PDF
ACT!
CRM Software
QuickBooks
Thomson Reuters
Creative Solutions
Citrix
Circle of Wealth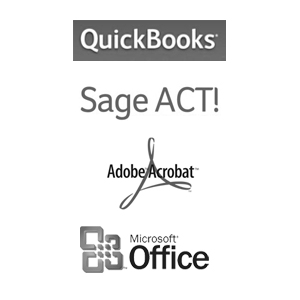 Our Services
Plans & Pricing
Immediate I.T. Support
Speed Up Computers
Remove Spyware
Recover Lost Data
Repair Laptops
Mobile Support
Remote Access Support
Fix Email Problems
Get a quote
Monthly I.T. Support
System Maintenance
Virus-Free Guarantee
Patch Management
Software Updates
Anti-Spam Filter
Email & Web Hosting
Data Backups
Starting $25/month
Overall I.T. Support
New Installation
Strategic Planning
Asset Purchasing
Inventory Auditing
License Management
Cloud Migration
IT Managed Services
Get a quote
Industries We Serve
"Thank you for your responsive and proactive service on our computer systems.
Finding reliable vendors like Firewall CS that put our needs first is rare and we could not function efficiently without you!"
Phil Lutes, President – Signature Systems of Florida, Casselberry, FL