Given that we are a top provider of IT services in Orlando—not to mention the fact that our name is "Firewall Computer Services"—we get a lot of questions about computer security.   As the saying goes, you get what you pay for. However, that saying might not be true for firewalls – especially when there are some very good firewalls on the market that are, in fact, free and provide a level of protection that far surpasses their free price tag.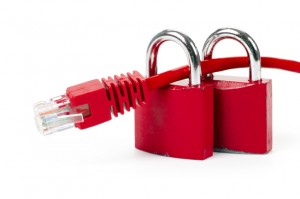 Firewall protection is especially important in today's connected world. With instant access to the entire Internet, it's the job of your firewall to make sure only the right traffic from your local network and the Internet makes its way to your computer. Today, we'll take a look at three of the popular free firewall options that are available.   ZoneAlarm – Long Market History of Free Protection Among the first firewalls to add malware protection to its list of attributes, ZoneAlarm's free firewall protects Windows-based machines from a wide range of intrusion attempts and other online threats. The firewall gives a choice between two mode during install: "auto learn" and "max security" which are fully explained during the process. The free firewall operates quietly in the background and comes to the forefront when a new program installation is attempted (by you….or by a hacker).   To keep ZoneAlarm free, you'll need to opt-in to installing an Internet Explorer toolbar and a preferred search provider – both of which can easily be uninstalled with a few clicks. This might not be an issue at all if you don't use IE. During the 'getting to know you' period after installation, ZoneAlarm will pop up as each of your programs start up and/or attempt to access the Internet. Clicking to 'allow' each program to run adds it to ZoneAlarm's list of approved functions – making the free firewall's intrusions less frequent after a while and causing users to pay attention when a real threat is detected.
Comodo – Firewall and Antivirus Protection Combined Packing a one-two protection punch in the form of antivirus and firewall, Comodo Internet Security's free suite offers a couple of features that similar products simply don't. One of the features is a virtualized sandbox know as the "dragon browser". The browser lets you do your thing on the web without letting sites or programs making any permanent changes to your computer/operating system.   Comodo's free firewall suite also displays flagged items in a hierarchical manner – as opposed to other similar antivirus programs that give you line-by-line display. It may seem like a simple feature, but it makes it very easy to clean, ignore or label programs and processes that are unwanted or unauthorized. Comodo, upon first installation, is very aggressive at flagging security threats and has been known to flag non-threats as it leans toward being a tad overprotective. However it's still a very reliable program and has features that savvy users will appreciate.
TinyWall – Simple. Elegant. Unobtrusive. TinyWall was made to add more protection and control to the firewall found in Windows 7 and Windows Vista. But, unlike other free firewalls, TinyWall gives you options other than constant pop-ups to add programs and processes to your white list. Two options include hot keys + click to add an application and selecting from a list of processes currently running.   One of the nice features of TinyWall's free firewall is the auto-update that quietly keeps itself up-to-date. Another great feature is the ability to change modes quickly to 'lock down' your computer (by blocking everything). The auto-learn feature also makes using TinyWall very easy. Yes Windows 7 and Vista both come with firewall software, but it isn't perfect. TinyWall's free firewall fills in most of the gaps to give you easy to use, complete firewall security.
Free Firewall Software – Plenty of Choices and Options This post covers three fairly popular free firewall options. We could spend, literally, weeks covering them all. Your best bet is to decide what features you absolutely want and need and do your homework or give us a call, we are happy to help you choose the right firewall for you!
24/7 Business Computer Security in Orlando, Winter Park, Maitland
If you need immediate IT services in Orlando and the surrounding area, feel free to call our 24/7 IT support team at Firewall Consulting.