Pick your charity, shop and Amazon donates!
With Thanksgiving just a few days away, many people have started their holiday shopping, and buying online is more popular than ever. This year, you can give back to the community while you shop with Amazon Smile.
Offering you the same prices, products, and services as the regular Amazon site, Amazon Smile donates 0.5% of the cost of each eligible purchase to the charity of your choice. You can choose between their spotlight charities or select your own!
Once you've created your Amazon profile,
simply go to: https://smile.amazon.com/
find your charity of choice, and agree to the terms and conditions, and you're ready to go. Keep in mind that you will have to go to smile.amazon.com every time you want to shop charitably, so make sure you bookmark the page.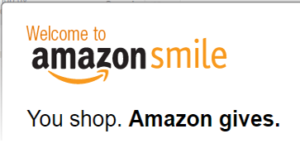 Every time we buy on Amazon, we switch to smile.amazon.com to support the Winter Park Day Nursery. They provide excellence in early education in a secure, nurturing environment that is affordable and supports family diversity. What is the charity closest to your heart? Smile.amazon.com might support it!
It can be so easy to give back!