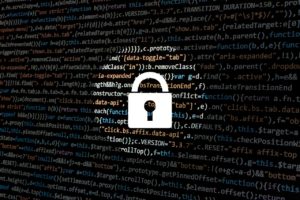 Recently, we've seen a number of ransomware attacks ravaging the internet, targeting business networks in particular. Keeping your data and your clients' data protected should be at the top of your priorities list. Here are 3 quick tips to help you improve your internet security around the office:
Use unique, safe passwords.

We know it can be a pain to have a different password for each site, but you don't want a hacker to be able to access all of your accounts with just one password. To make things easier, use a password manager like

Dashlane,

which will organize your passwords across all your devices and alert you to unsafe passwords.
Be wary of email attachments.

As a rule of thumb, if you don't recognize the sender, don't open the attachment. Same goes for any links you don't recognize.
Always make sure the site is encrypted.

You'll be able to tell you're entering your information on a secure site when you see the little padlock and the word

"Secure

" in the address bar.
Internet safety can be easy with the right precautions. Be sure to pass this information along to your coworkers!