The holidays are a time of giving…and online shopping. Hackers know this and use the holidays as a time to up their game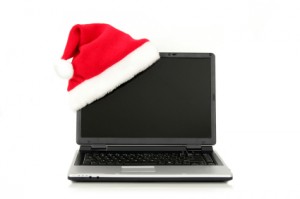 and try to take advantage of you. At Firewall Computer Services, we know how to keep our clients' computers and emails as safe as possible and out of reach of online scammers. However, as experienced IT Support Orlando professionals, there's only so much we can do to keep our clients out of harm's way. Here are some of the most common online holiday scams we've been seeing on the Internet lately, and what you can do as a responsible computer owner to avoid them.
Infected Ads. Pop-ups and banner ads are everywhere but are most commonly found on shopping websites. Some ads are legitimately run by companies and will simply take you to the company's website once clicked. However, there are some ads produced by hackers that will infect your computer with a virus if clicked. As a consumer, it's tough to tell which is which so it's important to have an IT professional like Firewall Computer Services install ad blockers and other protectants on your Internet browser.
Fake Mobile Phone Apps. It may sound weird but hackers are now developing fake applications for mobile phone users. Once downloaded, these apps steal your personal information including contacts and bank account numbers. To avoid downloading a potentially fake app that includes malware, do your research. Look into the background of the app including its developers and read user reviews before downloading. If you're ever unsure of the validity of an app, call Firewall Computer Services and we'd be happy to help you figure it out.
'Undeliverable Mail' Emails. It's common to receive an email that states 'The email you attempted to send was undeliverable.' It may mean the email you just tried to send had the wrong recipient address or there's something wrong with the recipient's account. It's important to pay careful attention to emails that contain this subject line. Hackers are using the commonality of this subject line to lure email users into clicking on links or images contained in the email. Malware is then downloaded to the computer and can do major harm to the operating system or take confidential data stored on the machine.
These are just some of the latest online scams you should keep your eye out for this holiday season. If you want to keep your business's computers safe, give Firewall Computer Services a call today!
24/7 Business IT and Security in Orlando, Winter Park, Maitland
If you need immediate IT support Orlando and in the surrounding area, feel free to call our 24/7 IT support team at Firewall Consulting.