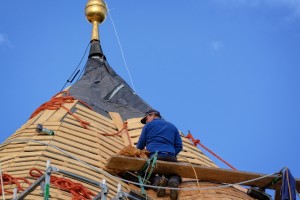 As the leader of a construction firm, it is your responsibility to provide prospective clients with a quick turnaround time for your accurate project estimate. After all, the world of construction is all about taking lofty ideas and making them concrete (pardon the pun). Your clients want to know that you're invested in their projects, and that you'll provide them with the building or facility of their dreams on time and within the allotted budget.
Thanks to the miracle of technology, construction foremen are now able to provide clients with accurate estimates faster than ever before. However, not all bidding software is made the same. Here are four components your construction IT team must include to provide you with an efficient bidding system:
A tool to run calculations on estimates.

This is the most basic component of any program, taking the place of traditional abstracting and squaring out. Often designed like a spreadsheet, such a tool should help you determine costs for all necessary material and labor, as well as potential overhead, so your clients can gain a definite grasp of their costs.
Integrated cost databases.

Construction materials don't remain at the same price each and every day. Just as the costs of milk and gas often rise and fall with the seasons and other influencing factors, the market for construction materials is a variable one. Using real-time cost databases in your bidding system will help you develop more accurate estimates.
A "takeoff tool," or visual scanner.

To generate a precise bid, you'll need to know the square footage and overall shape of your upcoming project. Takeoff tools help you input the measurements from written or digital plans into your estimates so you know you're accounting for every single involved area.
Interfaces with other applications.

The more detailed your bid is, the more likely your client is to approve your estimate. By allowing your bidding tool to operate within other programs, you'll be able to develop an impressive and thorough overview of the project in its entirety, and to gain access to new information and exciting possibilities.
All of these are just the basics for a comprehensive bidding system. The ability to collaborate with specialists in real time on a bid, as well as access to insightful pricing tools can help you make the best bid for any project. Our team highly recommends both eGordian and Sage Timberline Estimating Software.To learn more or to start developing the perfect bidding system for your construction firm, get in touch with the experts at Firewall Computer Services. Give us a call at (407) 637-3430 today.