We've said it before, and we'll say it again: cloud computing has been one of the most revolutionary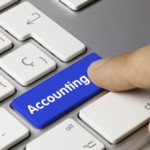 technologies in terms of business function and productivity for a majority of industries. Analysts predict that cloud computing revenues will rise to $240 billion by 2016, soaring over 2011's $77 billion revenue. Long story short, businesses across the globe have recognized the massive benefits cloud can bring to their companies.
In particular, accounting is one industry that has found improved growth and efficiency with the introduction of the cloud. Here are just four of the most notable ways accountants can benefit from cloud computing:
Reduced upfront costs. Accounting firms can operate with lower upkeep and maintenance budgets once they implement a cloud computing system, as they will no longer need an in-house product support expert. Additionally, cloud systems usually allow users to pay as they go and easily add new team members to the system. Scaling up an office's infrastructure no longer requires the purchase and setup of new servers, as it is all completed remotely.
Remote access. All cloud systems allow users to access their information at any time, from any location, giving employees the option to work remotely. Using this feature, accountants can go on-site to clients' locations and immediately access all necessary information and software using nothing more than a laptop or tablet. Furthermore, employees can work from home and check in via video chat or email for any support issues, meaning that accounting firms can occupy smaller offices and save even more money.
Quick implementation for new programs. Since there's no hard installation period for applications running on cloud computing systems, programs can be up and running in a short amount of time. This reduces the amount of time you need to wait before you train the office with a new software, and it also allows remote workers to quickly and easily access updated or new programs.
Improved disaster recovery systems. Disaster recovery is extremely important for any company dealing with sensitive client information. When accounting clients keep their data on-site, the company incurs additional costs for backing up the data. In the cloud, however, backups are quick and frequent and can even be scheduled to occur at regular intervals. As long as you have these backups scheduled, it will be much easier for your office to get back on its feet after a fire or flood.
By doubly ensuring the safety of client information and reducing costs in a number of areas, cloud computing has transformed accounting offices across the globe into efficient, secure places of business. To learn more about cloud computing and IT, contact Firewall Computer Services at (407) 647-3430 today.