While they were created to help keep sensitive medical information private, HIPAA regulations can make it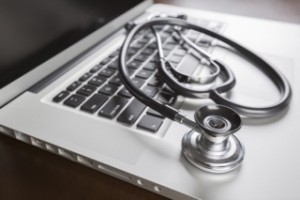 difficult for medical clinics to implement new infrastructure. Before switching to a new operating system or installing a new program, clinics and their IT departments must thoroughly test to make sure all aspects of the program are compliant and do not leave any trails of customer data where it can be collected.
With that being said, after a mandate to move to electronic systems, most practices have successfully begun using EMRs, or Electronic Medical Records, to chart their patients' symptoms and treatments. By utilizing encryption software and approved mail clients, EMRs allow physicians to thoroughly chart all patient data over time, making them much better tools than paper records. Within the constraints of HIPAA compliance, here are 5 of the basic components of an EMR:
Progress note entry. Just the way doctors and nurses write notes on sheets of paper in their patients' charts, medical professionals using EMRs take notes about their patients' state of being, symptoms, appearance and so on with a note entry tool. Some EMRs even allow patients to input their symptoms prior to their visits via surveys or email notifications.
Data module input system. To round out the notes taken during patient discussions, a comprehensive EMR allows physicians to upload scans of documents and images, record dictation, and pull up any data from EKGs, CT scans, and so on. Without an input system, physicians wouldn't be able to get a complete view of their patients' health.
Patient call log. The call log should document any relevant phone calls and conversations between physicians and their patients. Additionally, this log should have the ability to be pulled up and reviewed in the case of auditing. An IT team should be able to explain the compliant setup and use of a call log system.
Prescription management system. Among the most important features of any prescription management system is the ability to input a patient's allergies and to note any medications the patient is currently taking, to help ensure no negative reactions occur. Physicians should be able to send new prescriptions and refills directly to the pharmacy for the patient to pick up.
Backup system. As with any virtual (or even non-virtual) system containing large quantities of sensitive information, backup and disaster recovery plans are crucial. The backup system in your EMR should be able to store all data offsite, keeping it protected and allowing for it to be accessed when and if necessary.
Thankfully, many current EMRs come with the full package included so you don't have to seek multiple vendors for each component. If you need assistance setting up a new EMR system in your office and want to ensure it is HIPAA compliant, contact the experts at Firewall Computer Services. Call us at (407) 647-3430 today to learn more.