Information technology is one of the most rapidly progressing industries in the world. Each day,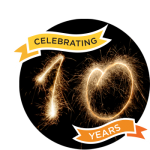 researchers and engineers work diligently to design new programs and devices that facilitate a number of our daily activities, from communication to shopping and just about everything in between. Today's consumers have access to technically impressive and helpful tools the world never thought possible just a few years ago.
In particular, the technology world has seen a massive boom over the past decade, with some of the greatest advances already taking a position as common household goods and completely transforming the way businesses are operated. Here's a brief look at just a few of the most noteworthy changes in IT over the last ten years:
The introduction of cloud computing has given business owners and their employees the ability to quickly access and store crucial data and to communicate and collaborate in real time from any place with an internet connection. Whereas companies used to need multiple physical copies of documents like contracts, employee and client information, and so on to protect their operations, they can now store all their information on a secured server, giving them an extra level of security from disaster and potential damage.
Mobile devices, including smartphones and tablets, have obviously made waves across many different spheres of industry and consumption. Such devices have transcended their initial designs, going beyond simple phone calls and acting as complete communication hubs with the ability to access the internet and make use of a number of helpful tools. People all over the planet now have some of the most powerful communication tools right at their fingertips.
Similar to the way mobile devices have transformed the way we communicate with each other, the media has benefitted from a variety of improvements that make news and information readily available to anyone. While consumers once had to wait for the morning paper to arrive on their doorsteps, publishers now have the ability to widely distribute their content through online forums and social media platforms, alerting readers to breaking stories as they happen.
Since IT is the creation, storage, manipulation, and distribution of information, it is easy to see that its impressive and widespread improvements mean that our world is largely connected and that we have come into a truly global marketplace. The industry continues to change, and we will undoubtedly have innumerable more changes occurring over the next ten years. For more information on IT and computing, contact Firewall Computer Services at (407) 637-3430 today.