As a provider of IT services in Orlando, we have fielded numerous questions about Windows's newest OS: Windows 8.
When the new Windows 8 operating system came out, it had slightly mixed reviews. Windows answered these mixed reviews with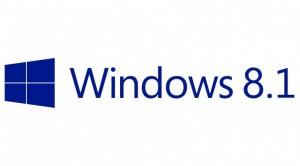 the new 8.1 update for Windows users. This update will be available for free for all Windows 8 users in the next coming weeks. While still advancing the way the operating system is used, it brings back a few familiar features from the older Windows platforms. This update to the operating system is sure to be a crowd pleaser for those who were missing their Windows 7 system. Here are just a few of the advantages of this new 8 operating system.
Start Button. Many Windows 8 users missed having the good old fashioned Start button available at all times. The 8.1 update brings the Start button back to the home screen; however, it's a little different than the one you've seen in Windows operating systems past. Clicking on it will navigate you to the last menu you were in. Right clicking on it will bring up the usual Start menu options, including access to your programs, Control Panel, Task Manager, system settings, and powering on and off.
Default Apps. This new update allows Windows users to choose default apps for computer functions. For example, if a user prefers to use Google Chrome as their Internet browser, the user can set this as their default Internet app. Users can also set defaults for video players, music players, email clients, photo viewers, calendars, and maps.
Starting to Desktop. One of the most common complaints from new Windows 8 users is that right after booting up, they're taken to Microsoft's tiled Start screen. It can be a bit overwhelming and confusing to figure out where to navigate with all the tiles. This new update routes you to the old Desktop right after startup. Users can still get to the tiled screen if they prefer, but after booting up, Windows 8.1 will direct the user directly to the familiar Start screen as default.
Home Screen Options. The Windows 8.1 update allows users more options when it comes to organizing the home screen. By right-clicking on a tile, a User can easily unpin it from the screen, turn it off, or uninstall it. When resizing tiles, users have four different size choices instead of just two choices. Tiles can also be organized into groups and separated out, allowing for an easier and more customizable set up of the tiled screen.
If you'd like more information on the Windows 8.1 update, give Firewall Computer Services a call today at 407-647-3430. We'd love to help!
24/7 Business IT Services in Orlando, Winter Park, Maitland
If you need immediate IT services in Orlando and the surrounding area, feel free to call our 24/7 IT support team at Firewall Consulting.