As one of Orlando's Top Managed I.T. Support companies, we get all sorts of questions about which laptop is best for your small business.
When it comes to your business, computing power is an asset that can't be overemphasized. But a lot of other things – like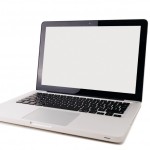 portability, durability, security and battery life are also important, especially when it comes to portable computing. And if you have a business that keeps you traveling, you simply must have a laptop that's up to the task of keeping your business running – no matter where it takes you.
The problem is that there are, literally, countless business laptop options available these days. And with so many options, it can take valuable time trying to sort them out and determine which one is best for your needs. Furthermore, the lines are blurry when we get into laptops that are specifically for 'business.'
Also – as more and more tablet manufacturers market their products to those seeking productivity, the lines become blurry. Don't be confused by their slick marketing – laptops still have a strong grip on their place in the business world and tablets are far from taking over.
Business Laptop Basics – RAM and Battery Life
More RAM means more productivity. Look for at least 4GB of RAM and if you'll be doing any heavy graphics work, head for 8GB. If you're the type to have 30 tabs open in your web browser, more RAM will make your browsing experience a better one. Don't be tempted by the savings offered by laptops with less than 4GB of RAM – the savings simply won't be worth the frustration.
Battery Life is Vital For Business. The more cells your business laptop battery has, the more time you'll get out of each full charge. A bigger battery can make the difference between productivity and being stuck talking to the person next to you on that cross-country flight. Being able to work longer without being plugged in means you're connected to your business for longer each day if you need to be.
Five Featured Business Laptops That Made Firewall Consulting's Cut
Apple MacBook Pro 15-inch (With Retina Display)
Estimated Price: $2,000 – $2,199
Apple has given its popular MacBook Pro a higher-resolution display while maintaining a thin chassis, and up-to-date components. Many see the Apple MacBook Pro 15-inch as the king of desktop replacement laptops and a viable choice for business computing.
Lenovo ThinkPad X240
Estimated Price: $1,228 – $1,495
Yes, the Lenovo ThinkPad X240 is among the most powerful business laptops thanks to its Core i5 Haswell CPU, a fast solid-state drive, and its 12.5-inch IPS display (a touch-screen, at that) but with over 15 hours of battery life greeting you each day, it's worth every penny to have this sturdy ultrabook backing up your business.
Dell Latitude E6430 ATG
Estimated Price: $3,400
Dell's Latitude E6430 ATG is the newest in a line of rugged laptops from the company. These machines are built to last – they're sturdy, reliable and built with a long-lasting battery, solid-state drive, and Intel Core i7 processor. The E6430 ATG delivers optimal business performance in a range of business settings. For those who operate their business in the field or travel extensively, this is your laptop of choice.
Dell Latitude 6430u
Estimated Price: $1,300 – $1,297
Two Dells business Laptops made our list – and with good reason. The 6430u is well-designed with a durable keyboard and extended battery life. The 6430u is a "no-brainer" choice for those who want productivity for their business without settling for a plain-jane business ultrabook.
HP Elitebook Revolve 810
Estimated Price: $1,417 – $1,449
Combining solid construction with on-the-go portability, the HP Elitebook Revolve 810is a good choice for the business traveler or employees who alternate between office, home, and worksites. HP has made a definitive comeback into the business laptop market and you should seriously consider this model for your business needs.
Five Reviewed – Countless Others Business Laptops on the Market
While we've chosen these five business laptops to review for this article, there are dozens of others that may be a good fit for your business computing needs. If you need advice or help finding the best laptop computer for your business, feel free to give us a call. We'd be happy to help.
24/7 Business laptop or computer repair in Orlando, Winter Park, Maitland
If you need immediate Orlando managed IT support, feel free to call our 24/7 IT support team at Firewall Consulting.