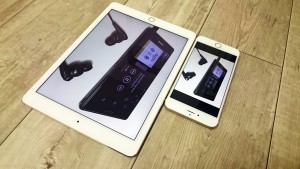 iPhone users are among some of the most dedicated technology fans out there. From keeping up on all the conferences on new systems and devices to ensuring they have the latest and greatest models and even joining meetup groups, iPhone users–and Apple fans in general–love being experts on their devices. However, the new mobile operating system has a number of hidden features that may prevent them from doing just that.
To help you through the transition as you update your iPhones and iPads, here we have an insider's look at a number of the hidden features within iOS 9. Check it out:
Bus riders rejoice: Public transit routes are back on Maps.

Prior to 2012, Apple was partnered up with Google Maps to provide their users with comprehensive directions taking them anywhere they needed to go. However, the two parties split, leaving Apple Maps users without access to public transit routes. With the iOS 9 update, you can once again plan your bus or train routes when searching for directions.
Save your battery power when you really need it.

iOS 9 comes equipped with a new "Low Power Mode." This handy feature, which you can turn on in your power settings (Settings > Battery), will automatically turn off background app refresh, mail fetch, automatic downloads, and other things that quickly drain your battery. Low Power Mode can help you in those annoying emergency situations when you're caught without a charger!
Switch between apps quickly and seamlessly.

Isn't it annoying when Facebook sends you to the Messenger app, forcing you to go to your home screen to get back to what you were doing? In previous mobile operating systems, it could be a real hassle to get back to your original task if one app opened up another. With iOS 9, however, you'll see a button at the top of your screen that will allow you to get right back to your main purpose.
No more shake mistakes.

Earlier versions of iOS included a feature that allowed you to undo your typing by shaking the phone. While this is handy for people who want a quick fix, many users found that shaky hands or a slight jostle brought up the annoying prompt to "Undo Typing" by accident much more often than on purpose. Now, in your Accessibility settings, you can turn off the "Shake to Undo" feature.
While iOS 9's new features may not be the most obvious upon first glance, they greatly improve on previous versions and make using your iPhone and iPad much easier and more efficient. To learn more about new mobile tech, read through the Firewall blog. Schedule your initial consultation by giving us a call at (407) 647-3430 today.