As part of our responsibilities as Orlando IT support professionals, we sometimes recommend software that can help businesses run more smoothly.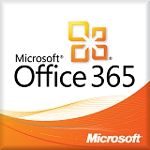 For business of any size, Office 365 has been as a valuable tool that can be used anywhere there is Internet access – and even when there isn't access. When it comes to integrating Office 365 into your business, there are many benefits, including:
Predictable (and relatively low) upfront and ongoing costs.
In general, businesses that sign up for Office 365 know exactly what they are going to pay up front – and moving forward. Subscription plans to the service start at roughly $4 per person/month for hosted email and go up from there. Compare this to traditional, boxed software, where businesses need to account for licenses, the possibility of needed added/upgraded servers, operating systems and other costs, and you begin to see why Office 365 is growing in popularity. Even under the Midsize Business plan, access to the desktop version of Office 2013's productivity suite is around $15 per user/month. This kind of pricing is hard to beat.
Office 365 works on multiple devices and operating systems.
If you have multiple devices running multiple operating systems such as Windows 7 and 8, or OS X 10.5.8 or newer, you won't have a problem – nor will you have to buy a copy for each device which translates to increased savings, too. For those with employees who switch from desktop to laptop, it's a good idea to compare the prospect of buying two versions of Office 2013 Home & Business ($400+) versus a yearly subscription to Office 365 ($100).
Office on Demand gives you Office beyond installed devices.
If you, or your employees, have access to a Windows 7 or 8 PC that is not one of the five installs permitted by Office 365, Office can be streamed to the computer from an Office.com account. Any work performed can be saved to the cloud, and when the Office on Demand session is over and files have been saved to the cloud, all traces of the temporary installation are deleted.
Office 365 offers enhanced cloud connectivity.
When documents are saved in Word or Excel, Office 365 saves a copy to the cloud at the same time the copy is made/updated on the computer's hard drive. This gives users access to the latest version of a document no matter where they are accessing a document from. Subscribers to Office 365 get some extra SkyDrive storage, too, so they don't have to worry about cloud storage issues.
Overall, Office 365 makes sense for many business owners. As usual, there could be some regulatory/legal requirements that may preclude you from using the system, and you should check those out first. However, in terms of cost, accessibility, and reliability, Office 365 is emerging as a viable solution for business computing.
For more information on Office 365 and how you can use it for your business, contact Firewall Computer Services at 407-647-3430. We offer free consultations for your Orlando IT support needs.