With Google's recently-announced push for SSL encryption within its Internet search results, it's very likely that search engine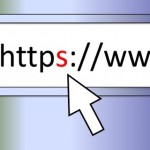 users will see a larger number of encrypted websites while surfing the web.
The search engine giant wants to use the HTTPS designator as a signal in its algorithm for at least two reasons: 1) It's helping the company deliver stronger results within its rankings, and 2) because the issues of Internet security has become more important with every breach, hack and leak.
In fact, Google has hinted (and some people have proven) that sites delivered on HTTPS are getting better ranking simply because of the added encryption. And, because Google makes a lot of its revenue from delivered ad content, it has a vested interest in maintaining an image that includes one that embraces and promotes better online security and encryption.
Of course, the benefits to Google's push for SSL are many:
– Online shoppers will find sites that are more secure than they previously were. This is important considering the amount of financial and personal information that goes into a transaction.
– E-commerce sites that are not using SSL will have pressure to do so, which creates an even safer online shopping experience.
– Webmasters of small and medium-sized sites will likely learn more about security – giving them greater knowledge about cyber-security
Google hasn't left webmasters in the dust on the issue of SSL adoption, either. On the company's security blog, Google offers a number of tips to help webmasters get a grasp of the HTTPS protocol and have a better understanding of why SSL is important and should be obtained.
SSL is for Everyone – Not Just e-Commerce
If you think that boosting security on a website is simply for online stores, you only have a small piece of the importance of SSL and HTTPS. Think of the kinds of companies and organizations that need/should have SSL protection:
– Law Firms
– Childcare Centers
– Healthcare Providers
– Law Enforcement
– Municipal Government
Anywhere that even the most innocuous personal data may be stored and accessed online should have SSL protection.
SSL is a Step in the Right Direction for the Internet – and for Your Business
Wherever there is a server (in a small office, server farm or somewhere in-between) security is vital – even more vital when that server delivers a website to the public. It's the responsibility of the owner of that server to ensure security – and that's what Google is doing with this new push for SSL and HTTPS.
Getting an SSL certificate for your website doesn't just help your ranking in Google and help your customers trust you a little more – it also protects your company and your employees from the legal and financial risks that can come after a security breach.
If you're interested in getting SSL for your website or server, or if you need more information about this important topic, contact us today.