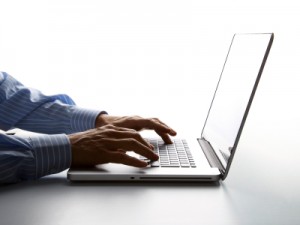 A Virtual Private Network, or VPN, is software that allows a secure link to your home or office network while you are on the road. It builds a secure connection to all your documents, links, programs, intranets, printers, and email clients all ready to navigate just like you would be sitting at your office or home desk. Many companies, even smaller ones, are turning to VPNs so employees can have access to the network while being away from the office, e.g. out on the road or working from home. Companies who have installed VPN software are usually pleased with the heightened productivity it provides.
When set up correctly by an expert on network support in Orlando, the VPN software is designed to be extremely secure. The data that's sent over the Internet in packets is encrypted by the VPN, and then enclosed into another packet. This double-enclosure plus encryption procedure makes the data secure as it's transported to the virtual site. Also, the VPN is programmed to completely shut down and re-route the data packets it's sending if it's attacked. The VPN software is programmed to find a safe, secure, and workable path to send the data at all times.
The good news for small business owners is, that VPNs are not reserved for large, profitable companies anymore and do not necessarily cost a fortune. There are many different types of VPN software on the market, and of course, some of them are pricey. However, there is plenty of VPN software that's affordable and perfectly suitable for smaller businesses.
If your business is currently running through a server-based system, adding a VPN doesn't require much, just a simple consultation with an IT person. However, if you don't currently have a server, your business may want to consider using a hosting company. Before you shop around, see if the hosting company you use for your website or email offers a VPN service.
Before installing a VPN be aware of possible problems. The biggest one is a risk of a slow connection. This could be due to two different causes: the providers upload speed or old wiring at your office.  Check both out before installing a VPN to spare the frustration of not being able to take full advantage of the VPN connection to your office network.
There are many types of VPN software on the market today, making a virtual private network a productive addition to even the smallest of businesses.If you're interested in exploring a VPN option for your office network, give us a call. We'd be happy to help you find a VPN that will fit your needs.
For more information on a Virtual Private Network or network support in Orlando, call Firewall Computer Services at 407-647-3430.