Apple has had an extremely busy month! The company released the newest iPhone 5 models and a shiny new operating system to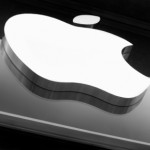 go along with them. Using the knowledge we've gained from being Orlando IT support professionals, we've compiled a list of a few of the newest features on the latest phones and operating system. Read up on the newest advances so you can see how Apple's recent creations can make your work and social life more efficient.
iPhone 5c : This phone is the more affordable version of the iPhone. While you may not be getting the newest cutting edge technology, the iPhone 5c has its benefits. It includes all the technology of last year's iPhone 5 model but it also the latest design of a larger 4-inch Retina Display screen and improved camera. This iPhone model offers 4G networking and a slightly improved battery life. It also comes in a variety of colors including yellow, white, green, pink, and blue. You can get an iPhone 5c for as little as $99!
iPhone 5s : If you feel the need to keep up with Apple's latest, most advanced release, then the iPhone 5s is for you. Many technology lovers stood in line for hours on end at the release of the 5s because it's the most advanced iPhone thus far. This model offers a larger screen, improved camera, and better battery life. It's also equipped with an improved video function that can perform slow-motion recording and automatic image stabilization. One of the coolest features of this model is the fingerprint scanner security feature. An iPhone 5s will cost you $199 to $399.
iOS7 : The new look of the system is user-friendly and interesting. It includes iTunes radio, which works like Pandora, and is free for users. Apple has also incorporated a flashlight with the basic functions of the phone so the 'Flashlight' application is no longer needed. Another benefit of the iOS7 is that the control center is more easily accessible with just a swipe of the finger. All the newest iPhone models come with the iOS7 and older iPhone users are seeing the update offered to them as well.
As always, the latest Apple products have great benefits and technological advances that have created a buzz of Apple lovers everywhere. If you're interested in learning more about how technology can improve your workflow or organization, give Firewall Computer Services a call. We can help you sort through it all!
24/7 Business IT Services in Orlando, Winter Park, Maitland
If you need immediate IT services in Orlando and the surrounding area, feel free to call our 24/7 IT support team at Firewall Consulting.