By now, if you're a die-hard iPhone or Apple fan, you've probably already got your hands on an iPhone 6. Or, if you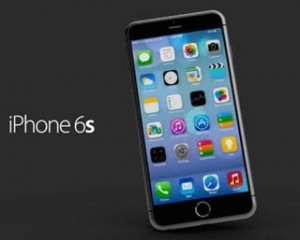 didn't order a nanosecond after pre-ordering opened, you'll get your new iPhone 6 sometime in…October. It seems like eons away, but don't worry, we've got a personal iPhone 6 review for you right here to give you an idea of what you can expect if you're waiting on, or thinking about, ordering.
Overall Look and Feel and Display
The first thing I noticed when I pulled my iPhone 6 out of the box is that it's thin – very thin. It fits well into the palm of my hand, though, and feels very natural to hold during calls, taking pictures and watching video. Speaking of video – yes the phone is thinner (the iPhone 6 is one of the thinnest phones on the market right now), yet it's also slightly bigger (4.7-inch LED back-lit display with a 1334 x 750 resolution) than the iPhone 5S. I held my 5S and 6 together as a comparison. Watching videos on the phone with others is far easier as well – which may seem to be an odd thing to include in a review, but Apple has made the iPhone 6 to deliver wider viewing angles than predecessors, which means you don't have to be "head-to-head" when watching a video with a friend.
Battery Life
After the first full charge and day of use I realized the battery life in my iPhone 6 lasted. No, I'm not kidding – it lasted all day and had juice to spare. Even with pretty frequent use, background apps running, making phone calls and watching videos, the phone keeps a decent charge. I can probably thank Apple's A8 chip, which they claim to be 50% more energy efficient than the old A7 chip. Whatever it is, Apple should be thanked because, even with the efficiency, there is no loss in performance whatsoever.
Camera and Connectivity
If you love taking pics with your iPhone, you'll LOVE taking them with the new iPhone 6. The new iSight lens, f/2.2 aperture and faster auto-focus are really a step up from Apple. Yes, it's still 8MP on the rear camera, but the added features make it act more like a true camera. My photo looks remarkably more crisp and really came to life.
Connectivity – this is huge if you spend any amount of time with your iPhone using data. I'll give you the techy-version first: The new iPhone 6 offers CAT 4 LTE with speeds up to 150Mbps. LTE coverage for 20 bands and over 200 worldwide networks doesn't hurt either. Bottom line: this phone handles data incredibly quickly. I noticed it right away – to the point where I actually commented out loud that I wasn't waiting as long for larger websites and videos to load on my phone.
Other features I liked
If you're a health nut, you'll like the iPhone 6. With it's M8 motion processor, I can track steps as well as distance traveled and changed in elevation, making its use with health apps very appealing to those who like to keep track of their daily movements.
Third-party keyboard support opens the door for some new keyboard layouts. I've never truly grown to love the iPhone keyboard, and regardless of Apple's reasons for allowing the change, I'm really looking forward to a keyboard from someone out there who "gets" how to layout keys and even make a shift key that acts like a shift key (i.e. pressing shift and ANY other key at the same time).
iPhone 6 – the Bottom Line
The verdict – I have an iPhone 6 and I love it. Was it pricey? Name me a comparable phone that isn't. Of course, signing on to a two-year contract with your carrier will lower the price if you're willing to be tied to a contract for the sake of a phone. For most, it's worth it. To buy it off the shelf is a hefty proposition that starts at $649USD (I'll tell you right now, I got mine through my carrier).
Are there enough new features on this phone for me to suggest you buy one?
In a word: Yes.