Have you always wondered how to to insert the degree symbol º when talking about the weather – especially the Florida heat? Here is how to make the symbol appear:
PC: ALT 167 = º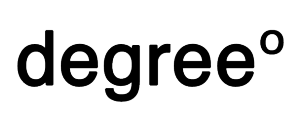 Make sure to switch on the number lock on your PC keyboard (watch out with laptops, you might have to use the FN key to activate the number lock)
Hold down the left ALT key
Type the number 167
MAC: Shift-Option-8 = º
It is '100ºF!! ' just looks so much hotter than '100 degrees'. Voilá – you'll look like a real geek!