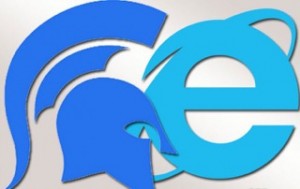 Recently, Microsoft has been making a number of impressive and exciting strides in the development and release of new software. In late January, Microsoft's developing team announced that the new Windows 10 would come with a brand new browser, known only by the codename Project Spartan. Designed specifically for the new Windows operating system, Project Spartan comes with a number of unique, groundbreaking features that offer benefits to tech experts and average users alike.
In keeping with Microsoft's heavy focus on mobile devices and interoperability, Project Spartan is designed to work on all Windows devices, including the desktop, keyboard and mouse, mobile devices, and even gestures, voice, and sensors. Furthermore, this browser integrates Cortana for internet searches and task management. This inclusion is particularly intuitive, as it actually works on text and web pages rather than remaining a search menu.
Additionally, Project Spartan includes a few features to encourage productivity, including a brand new reading mode–akin to Safari's reading mode–and annotation and sharing capabilities. Through this system, your notes are recorded and saved to OneDrive, so you can revisit them and develop your ideas. Finally, Spartan's new rendering engine has been upgraded to use modern markup, bringing the entire system into the future.
Though the exact date of its release hasn't been announced, we do know that it will come later this year as a standard feature in the new Windows 10 update. From what Microsoft has revealed thus far, there will be no Windows 7 release for Spartan, as the older currently only receives security updates. In the meantime, users can test out the upgraded version through Internet Explorer's Edge mode.
Microsoft followers still don't know Project Spartan's official name, nor do they know the precise date of its release. What they do know, however, is that there are sure to be more updates released in the not so distant future, and the final product will be an ultra-modern, user-friendly browser packed with unique functions.
If you're interested in keeping up to date on the latest updates for Microsoft's new products and much more, follow the Orlando tech and IT experts at Firewall-CS.com. Give us a call at 407-647-3430 to learn more today.