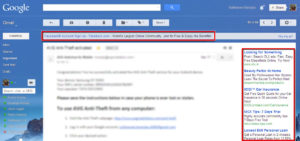 For most, digital ads are an unwanted annoyance–especially when they appear alongside your inbox. Thankfully, major browsers Chrome and Firefox offer extensions to make them disappear.
For Chrome: Install the Ad-Blocker for Gmail extension–it's free! You can find it here. Simply click Add to Chrome.
For Firefox: Use Gmelius, the equivalent to Chrome's Ad-Blocker for Gmail. You can find it here.