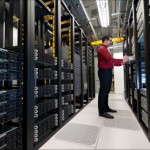 Companies who hire an Orlando IT company to take care of their computer maintenance, upgrades, and emergencies are seeing key benefits. Hiring a local IT company for your business not only has advantages for your budget, it can also benefit the technology your business is exposed to and the downtime experienced when a problem occurs. There are plenty of reasons you should hire an IT professional like Firewall Computer Services for your business, here are just the top five reasons for you to consider.
1)     Focus on your business. The beauty of a specialized IT company is that you don't have to keep up with the latest and greatest technology for your business. That's our job. We keep your business up to date, running smoothly, and equipped with the best technology that makes your day to day operations as productive as possible.
2)     Save your business money. Outsourcing your IT work to a dedicated professional like Firewall Computer Services eliminates the need for a 40-hour per week IT salaried employee for your business. IT companies can be pricey to hire on as full time staff members due to their computer expertise and extensive education. An entire salary for an IT employee can easily be nixed from your company's budget with the help of an outsourced IT professional, allowing you to spend that money on other important needs.
3)     Reduce downtime. When a problem occurs with your computer system, downtime is inevitable. But it's easy to reduce this downtime if you've outsourced your IT work to an expert.  Your systems are constantly monitored. If a problem occurs, the IT professional is always prepared to solve the problem as soon as possible.
4)     Set your mind at ease. Handling your own IT can be challenging, but it can also be dangerous. If you're not educated on the latest security systems, virus software, or malware going around, your business computers' safety can easily be breached. Allowing a seasoned company take care of your data security is the smartest thing any business owner can do to keep client information safe.
5)     Receive constant care. As a business owner, are you ever unsure of how to store data efficiently, network computers safely, achieve a mobile office, or update operating systems? An outsourced IT company like Firewall Computer Services can analyze your computer setup and make suggestions to keep your office running on the most up-to-date and useful software for your employees' productivity.
If you're ready to start benefiting from outsourced IT, give Firewall Computer Services a call today. Get in touch with your trusted Orlando IT company at 407-647-3430 today.