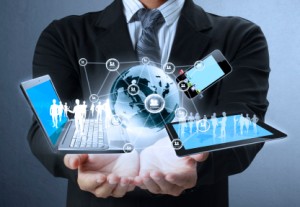 Every IT company offers different types of services, and at Firewall Computer Services, we're proud of our extensive list of solutions for your business. We're committed to increasing productivity and keeping our clients' computer systems and networks secure and running smoothly. As a dedicated Orlando IT company, we offer all clients a reliable and short response time, 24/7 support, and overall great pricing with no travel charge.
Firewall was started in 2005 by UCF alumni, all our technicians are Microsoft and Network+ certified and have extensive experience and expertise in most networking systems. At Firewall Computer Services, we pride ourselves on being a dedicated technical support line for our clients and their employees. Here are just a few of the services we offer.
Network and Server Help: If you're just starting out or have had an existing network system for years, we can help you design, implement, secure or improve a network and server system that's just right for your business. We use advanced technology to monitor your business's network and server system remotely from our own office 24/7. We can act quickly as soon as a problem is spotted so you don't have to suffer with any server downtime.
Managed IT Services: We want to make sure your business continues to run smoothly and your system stays up and functioning properly. With a monthly maintenance program, we are scanning your system 24/7. Since we can access your systems remotely, problems are usually fixed in a short amount of time.
Cloud Computing Services: Cloud computing is a great way to move software applications and large amount of data to the internet and make them accessible anywhere you are as well as free up space in your own system. There are tons of cloud based services out there today with their own pros and cons. We can help you choose the right one for your business, securely set it up for you, and get you on the road to simple cloud computing.
Backup and Disaster Recovery: There are plenty of reasons you can lose all your data: power surge, hurricane, hardware failure, the list goes on. It's a scary moment that we can help you avoid. We create a detailed backup plan and disaster recovery program to prevent permanent data loss and make sure in case of emergency your business will keep on functioning with a minimal amount of downtime.
At Firewall Computer Services, our first priority is protecting the security and access of our clients' data. That's why we also offer anti-virus and spyware protection, email and spam protection, mobile device support, and laptop and computer repair. If you want your business's IT to be secure, fully functional, and protected, give us a call so we can help you get up to your full potential.
To get in touch with a quality Orlando IT company, contact Firewall Computer Services at 407-647-3430.